Being Valentine's week, I surprised the girls with a field trip to Theo's Chocolate Factory. Theo's is the first Organic, Fair Trade, Bean-To-Bar Chocolate Factory in the United States. They sell one of my favorite hot chocolate mixes, Chipotle Spice Sipping Chocolate. I am a HUGE chocolate and chilies fan. They craft all their bars and confections on site and there are always interesting new seasonal flavors. We brought these two bars home for Zig. He loves both figs and curry and everything's better with chocolate, right?
Love the whimsical artwork on the wrappers.
We received quite an education on chocolate and I don't think the girls will ever look at it quite the same again. In fact, as they were opening the box of chocolates Zig gave them on Tuesday, they were talking about how these beautiful little truffles started as big green pods on a tree halfway around the world. There are so many steps that go in to producing chocolate and the process was fascinating.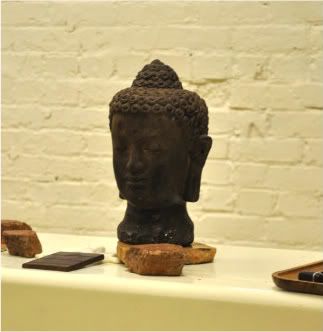 The tour began in a classroom type setting where we learned a little about the company, their business practices, where their farms are located, what it means to be fair-trade, etc. We in walked a couple minutes late just as the first sample was coming around. I could see Nina, my little chocophile, getting excited. The woman leading our tour was talking about this particular chocolate in such a beautifully descriptive way. She said this was one of their Costa Rican bars and the girls looked at each other and smiled with anticipation. She also mentioned this bar was one of their darker bars at 85%. I whispered to Nina to take a small piece as it came around, but she took two little pieces and quickly put the first one in her mouth. The look on her face was priceless. The girls like dark chocolate, but I think it will be years before they appreciate straight up 85%. After she swallowed it, she quickly leaned over and asked if I could save her other piece for Rollin. Always thinking of others, that Nina!
There were many other samples along the way, and our favorite was the Bread and Chocolate Bar with little tiny pieces of buttered toast inside. What a treat and at 70%, the girls were happy. I wish I would have taken more photos of the factory because it was so cool. Huge colorful machines, very clean and industrial. We ended the tour in the gift shop, naturally, where we sampled even more varieties of chocolate and chose some of our favorites to bring home to enjoy later.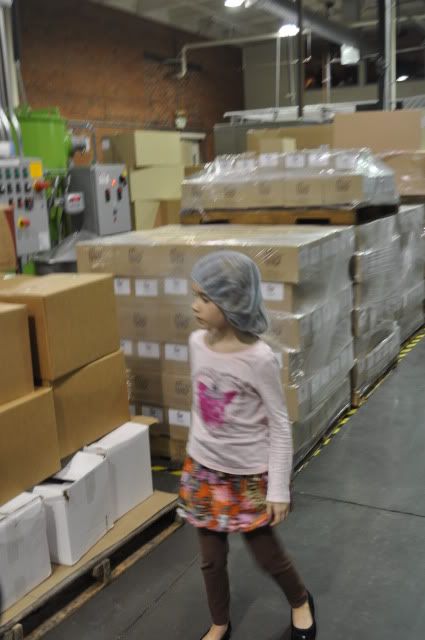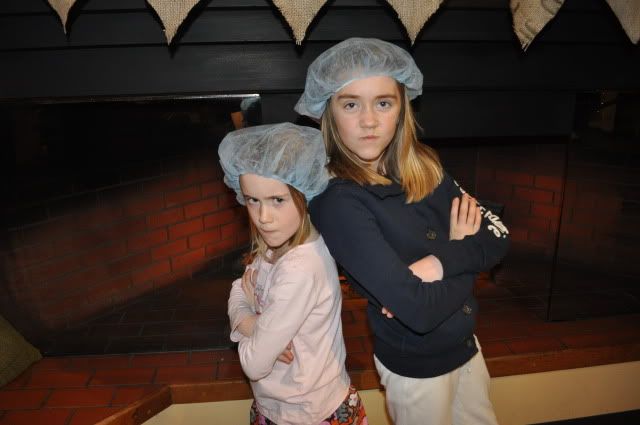 Nina and Sela rockin' the hairnets.

The girls chattered in the backseat all the way back home about all the things they learned, their favorite chocolates and how cocoa nibs taste like bark.